Singles of the '00s, Part 3: Southern Rap
I started off this series with
rap/R&B crossover
, and after a detour into
rock
, I'm back to chopping the big overwhelming expanse that is 10 years of urban radio hits down into a few halfway manageable subcategories. I decided that since it's fair to say that roughly half of the most popular hip hop of the last decade, in a vague ballpark estimation way, came out of the south, I'd divide it down the line: top 50 out of the south, top 50 non-southern rap singles to follow later on. And like a lot of people, I started the decade pretty staunchly believing nearly all hip hop worth hearing came out of the five boroughs, and slowly came around to enjoy the big national melting pop that rap's become. It almost feels quaint to cordon the south off to its own thing here, since it so clearly runs rap and has for some time now, but it's also a way to give the region its due respect, hopefully. As with the other lists in this series, I'll be posting each of the 50 songs one at a time throughout this week, 10 a day, and you can
follow me on Twitter
as I unveil each choice:
50. Ludacris - "Southern Hospitality" (2000)
#23 Hot 100, #6 Hot R&B/Hip Hop Songs, #5 Hot Rap Tracks
In some ways this feels like a weirdly anachronistic way to kick off the list -- everyone involved is still hugely successful 10 years later, but it's kind of a vestige of a different time, when Southern hip hop wasn't as readily identified as radio-friendly across all formats and anytime a rough-around-the-edges dirty south MC -- or a clean cut radio careerist who was born in Illinois and then became famous in Atlanta as a radio personality -- got signed by one of the big labels, they got thrown in the studio with one-size-fits-all pan-regional superproducers Timbaland and/or the Neptunes (and one of my potentially controversial calls here is, at least as far as Southern hip hop goes, Virginia is not part of the south). Luda's the perfect example of that, since his first national look was on a Timbo album, and the 2nd big hit off his debut was with Pharrell and Chad, but fuck it, it's called "Southern Hospitality" and it knocks.
49. Bone Crusher f/ Killer Mike and T.I. - "Never Scared" (2003)
#26 Hot 100
Southern hip hop was already a major commercial force by the end of the '90s, between Outkast's rising superstardom and the ridiculous numbers No Limit and Cash Money were posting, but if I had to isolate the tipping point where New York ceased to be the center of hip hop's universe and never would be again, it would be about halfway through 2003, a few months after
Get Rich Or Die Trying
. "Never Scared," Lil Jon's "Get Low" and David Banner's "Like A Pimp" were the trio of hits that ruled the summer, and suddenly southern hip hop was no longer a regional niche that occasionally popped off (although NYC tried its best to keep up -- note that Busta Rhymes was on the official remixes for all three of them). From that point on, the center started shifting to Atlanta, and even though it was only the least known guy with the last verse on "Never Scared" that kept having hits, that summer really seemed to set the tone for the future. On a fact-checking note, I couldn't find chart peaks for this song for Billboard's Hot R&B/Hip Hop Songs or Hot Rap Tracks charts -- it had to be on both, right? It was huge.
48. 8Ball & MJG f/ DJ Quik - "Buck Bounce" (2000)
They found more mainstream exposure later in the decade, and are more revered for their '90s trailblazing, and even "Pimp Hard" was the first and most successful single from
Space Age 4 Eva
, but this joint with the crazy video featuring Ball and G and Quik as crazy cyborgs always got a ton of play on BET Rap City and is just a fuckin' jam, even if it apparently never charted anywhere. Also a great example of how back when New York was still #1, all the different pockets of regional rap tend to pool their resources and cool south/west coast collaborations like this were a little more common.
47. Gucci Mane f/ Young Jeezy and Boo - "Icy" (2005)
#46 Hot R&B/Hip Hop Songs, #23 Hot Rap Tracks
It's bittersweet and depressing to think that this fun little song by two rising stars was the root of a beef that caused a murder and has had persistent aftershocks over the past 5 years, even as both guys have gone onto much greater successes than this one minor hit that at one point seemed so important to both of them that they had to fight over whose album it would be on. At the time this beat blew my mind and I wanted the producer to get more work, and now finally Zaytoven is a big brand name beatmaker who does stuff with Usher.
46. Big Tymers - "Get Your Roll On" (2000)
#24 Hot R&B/Hip Hop Songs
The initial Cash Money hit parade kind of straddled the turn of the century, which means it's hard to really accurately reflect how many great hits they had in that period on a decade list like this, for the '90s when a lot of their signature songs dropped, or in the '00s when a lot of other great stuff came out but they were already on that kinda downward slide before Lil Wayne's ascent to becoming huge. And during that lull, it was oddly the two older guys running the label, one an owner and the other the industrious in-house producer, that kept Cash Money on the charts, and this and "#1 Stunna" and "Still Fly" have aged pretty well. I always thought it was a big waste that no roll-on deodorant manufacturer used this song in an ad campaign.
45. Paul Wall f/ Big Pokey - "Sittin' Sidewayz" (2005)
#93 Hot 100, #34 Hot R&B/Hip Hop Songs, #24 Hot Rap Tracks
This list doesn't really depart from conventional wisdom as much as some of the other lists in this series, but here's one matter where I'll go ahead and just say, I never really liked "Still Tippin'" that much, always thought it was kind of a boring song when it was on BET Uncut all the time, didn't think it felt like a breakout hit when it became one. And as lame and embarrassing as Paul Wall is (he's now released 3 major label albums since
The People's Champ
-- can you name a song off any of them?), he ended up with my favorite song out of that whole brief little '05 Swishahouse hit parade, just a great great beat.
44. Three 6 Mafia f/ UGK and Project Pat - "Sippin' On Some Syrup" (2000)
# Hot 100, #30 Hot R&B/Hip Hop Songs, # Hot Rap Tracks
It must have been awkward for all those Swishahouse guys when they were storming the mainstream and trying to make the definitive sizzurp anthem when a group from Memphis beat them two it 5 years earlier.
43. Soulja Boy Tell 'Em - "Donk" (2008)
#37 Hot R&B/Hip Hop Songs, #22 Hot Rap Tracks
OK here's another departure from popular opinion -- obviously "Crank Dat" is the reason Soulja Boy exists as a pop culture phenomenon and "Turn My Swag On" is arguably his defining hit now. But the underrated 4th single from
souljaboytellem.com
, which at this point is probably better known for the Nicki Minaj mixtape track that jacked the beat, has always been far and away my favorite, just a great weird rhythm and a really fun barrage of goofy hooks.
42. Lil Jon & The Eastside Boyz f/ Bo Hagon - "Get Crunk" (2004)
#59 Hot R&B/Hip Hop Songs
By the time Lil Jon released
Crunk Juice
, he'd been a completely ubiquitous figure in southern hip hop and pop culture in general for a couple years, and even though the album was a huge hit it kinda felt like a big missed opportunity and none of the big singles were world-conquering club bangers on the level of "Get Low" or "Yeah!" or anything. One of the street singles that didn't get a video was kind of a minor classic, though, with a completely insane beat co-produced by Lil Jay from Crime Mob (although honestly I never liked "Knuck If You Buck" that much so it's not on the list, go figure) and an extremely memorable verse from that Bo Hagon dude who never really did anything else of particular note.
41. Bubba Sparxxx - "Ugly" (2001)
#15 Hot 100, #6 Hot R&B/Hip Hop Songs, #6 Hot Rap Tracks
Before there was Paul Wall, Bubba Sparxxx was southern rap's token answer to Eminem, and even though so much of Bubba's image revolved around him being white and/or a redneck, the guy really could rap and managed to get in enough memorable lines on here that he wasn't totally overshadowed by one of Timbaland's best beats.
40. Nappy Roots f/ Jazze Pha - "Awnaw" (2002)
#51 Hot 100, #18 Hot R&B/Hip Hop Songs, #15 Hot Rap Tracks
Nappy Roots hit in that kind of awkward period where southern rappers still played up the rural angle to somewhat embarrassing degrees, and for a while it seemed like they, Field Mob and Bubba Sparxxx all had videos out that were full of straw hats and pigs and barns. These guys are from Kentucky and maybe they really are that country, though, so hey. Jazze Pha is one of those producers that comes off so obnoxious and corny that nobody wants to give him props, but he has made some pretty killer jams, and this is probably his best.
39. Trick Daddy - "I'm A Thug" (2001)
#17 Hot 100, #8 Hot R&B/Hip Hop Songs, #16 Hot Rap Tracks
Trick Daddy really doesn't get enough credit, for how great and consistent he's been both with albums and hit singles over the years, although his career has definitely kinda petered out in recent years, perhaps understandably given his health problems. And this was always one of his breeziest, most fun hits but still totally a perfect representation of his whole vibe and persona, kind of the signature song for a guy who's released 7 albums with the word "thug" in the title.
38. Young Dro f/ T.I. - "Shoulder Lean" (2006)
#10 Hot 100, #1 Hot R&B/Hip Hop Songs, #1 Hot Rap Tracks
The line has since blurred, but around 2006 it was starting to feel like there was a vague divide between southern rappers who were known for singles, not albums, and did goofy dance craze songs and guys like T.I. who were kind of grown up and lyrical by comparison and had singles that were big ominous bangers, not dance songs but actually sold a lot of albums. So at the time, it almost felt like T.I. was having his cake and eating it too, letting this song be a hit for one of his other artists since it didn't seem quite dignified enough to be a single from
King
. But in retrospect, it was a great introduction to Dro, who's proven himself as a pretty great MC in his own right on the subsequent album and many mixtapes, and the chorus still sounds like the most fun Tip has ever had on a record.
37. Dem Franchize Boyz f/ Jermaine Dupri, Da Brat and Bow Wow - "I Think They Like Me (So So Def Remix)" (2005)
#15 Hot 100, #1 Hot R&B/Hip Hop Songs, #1 Hot Rap Tracks
"Snap music" gets looked out now as this brief little fad that bubbled for a year, but if you look at the continuum of ATL rap over the course of the decade, it was really just this transitional period, after Lil Jon had popularized spare, aggressive "cheap" synth-driven beats, and a bunch of other producers ran with that style to the point that it didn't really matter who was producing it, it was more about the chorus and whether you could come up with a fly dance move to go with it. And this really always felt to me like the best hit to come out of that moment, even though it should be totally lame to have a bunch of So So Def people jumping on the single version and co-opting that new movement, it totally worked and everyone's verse was fun and memorable, even Bow Wow's.
36. DJ Khaled f/ Paul Wall, Lil Wayne, Fat Joe, Rick Ross and Pitbull - "Holla At Me Baby" (2006)
#59 Hot 100, #24 Hot R&B/Hip Hop Songs, #15 Hot Rap Tracks
Even though unity-minded region-wide posse cuts have been a staple of southern rap forever and northern DJs like Kay Slay had been making official compilation albums for years beforehand, there was something kind of novel and ballsy at first about the then relatively unknown DJ Khaled's ability to round up a killer lineup of rappers from New Orleans, Miami, Houston and New York and make an anthemic hit single. Then he kept rubber-stamping the formula to diminishing returns (except for "We Takin' Over," which was on the rap/R&B crossover list for its Akon hook) over and over and over, and a lot of other DJs followed suit, but for a second this summer jam was a really unexpected breath of fresh air.
35. Purple Ribbon All-Stars f/ Big Boi, Killer Mike, C-Bone and Rock D - "Kryptonite (I'm On It)" (2006)
#35 Hot 100, #8 Hot R&B/Hip Hop Songs, #4 Hot Rap Tracks
Big Boi finally released his first real solo album, almost exactly a decade after
Stankonia
ended up being the last moment where Andre 3000 gave any kind of damn about being a part of Outkast the rap duo of rapping rappers. And this song and this whole short-lived Purple Ribbon movement was the one point where it seemed like he'd find a way to move on and keep making hit songs and staying relevant to radio-listening audiences, really a shame that things didn't quite follow through like that.
34. Young Jeezy f/ Kanye West - "Put On" (2008)
#12 Hot 100, #3 Hot R&B/Hip Hop Songs, #1 Hot Rap Tracks
Jeezy's probably the biggest mainstream star and radio mainstay of Southern rap whose presence on this list -- three appearances, this one being the only solo single -- seems smaller than his profile should suggest. But as consistent an artist as he is, and as great an album as
The Recession
is, I don't feel like he's much of a singles artist, and other than "Soul Survivor" (which was on the rap/R&B crossover list a few weeks ago) I don't think any of the hits from his first two albums are really classics. This one is pretty killer, though, perhaps Drumma Boy's best beat, and as much as I hated the Kanye AutoTune deluge that followed, I still don't dislike his part on this.
33. Lil Jon & the Eastside Boyz f/ Mystikal and Krayzie Bone - "I Don't Give A Fuck" (2002)
#50 Hot R&B/Hip Hop Songs, # Hot Rap Tracks
This sometimes gets forgotten as one of the last minor Lil Jon hits before he really started making smashes, given that this is the lead single off of the album that "Get Low" was the 3rd single from, but man I always loved this song, I wish all of Lil Jon's songs had 2 guest MCs this perfect.
32. Gucci Mane f/ Plies - "Wasted" (2009)
#36 Hot 100, #3 Hot R&B/Hip Hop Songs, #3 Hot Rap Tracks
The most recent song on the list, the only one from 2009, and appropriately it's by probably the latest southern rapper to emerge as a major force as the decade came to a close. It's a pretty goofy song and he kind of gets upstaged by the much, much worse Plies, but it's just a classic party song.
31. Three 6 Mafia - "Who Run It" (2000)
#116 Hot R&B/Hip Hop Songs
I'm a sucker for beats with big, bassy brass loops, and this is one of my favorite of all time, one of DJ Paul and Juicy J's best radio single tracks that retains everything that's dark and nasty and foreboding about their production style while having a little more of a hook to it to make it more accessible.
30. UTP f/ Wacko, Skip and Juvenile - "Nolia Clap (Remix)" (2004)
#31 Hot 100, #9 Hot R&B/Hip Hop Songs, #9 Hot Rap Tracks
Back when Juvenile was one of the many Cash Money artists jumping ship from the label, he briefly signed back on for one more album to get his flagging career back on track, and it worked pretty well given that "Slow Motion" was a #1 smash. But it's kinda funny that at the same time he had another major hit with his group UTP signed to Rap-A-Lot, giving that much less radio-friendly label possibly its biggest single ever (or at least the biggest since Scarface's "Smile" 7 years earlier).
29. Lil Wayne f/ Birdman, Mickey and Mack 10 - "Shine" (2001)
#96 Hot 100, #39 Hot R&B/Hip Hop Songs
A TV montage of Lil Wayne's solo career would probably start with "The Block Is Hot" and then flash right forward to
Tha Carter
era, if not even later, but he was a pretty consistent mid-sized star in those 5 years in between, and even if he dropped some shitty songs along the way (looking at you, "Way Of Life") and wasn't the lyricist he'd become yet, he had some real jams and his verse here is packed full of memorable lines.
28. Ying Yang Twins f/ Pitbull - "Shake" (2005)
#41 Hot 100, #37 Hot R&B/Hip Hop Songs, #12 Hot Rap Tracks
His 2004 debut
M.I.A.M.I.: Money Is A Major Issue
and its 3 singles were all minor classics to me, and I thought at the time that Pitbull was on the cusp of serious stardom, of kinda becoming the Latino answer to Busta Rhymes, especially when he had a great run of collaborations with Mr. Collipark on "Shake," Twista's "Hit The Floor" and "Ay Chico." But his recent career resurgence has kind of made him into the Latino answer to Flo Rida, rapping on all sorts of corny pop hits. In fact, "Shake" and "Holla At Me," his two appearances on this list, are still Pitbull's biggest R&B radio hits, since rap stations aren't really playing "Calle Ocho" or that song with Enrique Iglesias.
27. Mystikal - "Bouncin' Back (Bumpin' Me Against the Wall)" (2002)
#37 Hot 100, #8 Hot R&B/Hip Hop Songs, #7 Hot Rap Tracks
The last few years, we've learned a lot about how little a year or two in prison can slow down a superstar rapper's career momentum if they set themselves up right to work it all into their promotional schedule and integrate it into their public image. So it's kinda easy to forget just how huge a star Mystikal was before his recently completed 6-year prison sentence, toward the end of his No Limit tenure and during the period when he was scoring huge pop jams with the Neptunes and going on a killer run of guest spots like Joe's "Stutter," Lil Jon's "I Don't Give A Fuck," and another song that'll be showing up on this list tomorrow. When he did follow up
Let's Get Ready
and "Shake Ya Ass" with another Neptunes single, though, it was kind of a weird funky left turn that was still pretty much classic Mystikal and a decent-sized hit. It's funny how much people whined about a relative lack of post-Katrina rap songs in 2005 when a few years earlier a New Orleans rapper recorded a post-9/11 song that really easily can be applied to the Katrina situation too.
26. Boyz N Da Hood - "Dem Boyz" (2005)
#56 Hot 100, #15 Hot R&B/Hip Hop Songs, #13 Hot Rap Tracks
The idea of a southern gangsta rap boy band was always pretty funny, and befitting the tradition of just about any rap crew that didn't grow up together quickly splitting, the group's biggest star got out of there by the 2nd album and they didn't make it to a 3rd. But I always liked this more than any of the songs that made Jeezy a solo star that year, and it's always seemed like a shame that Jody Breeze never got his own career off the ground, that kid has a great ear for hooks. The album's pretty good, too.
25. Cee-Lo f/ Timbaland - "I'll Be Around" (2004)
#52 Hot R&B/Hip Hop Songs
"I'll Be Around" marks perhaps the last time that Cee-Lo was known primarily as a southern rapper, before he started on that road toward nothing but R&B hooks, Gnarls Barkley bullshit and that Smashmouth-sounding novelty hit he has out now. This is also one of the last times Timbo sounded like he was having fun on a record, before he came this musclebound monotone Nate Dogg wannabe on later pop hits. Tim's "I'm also from the south" verse kinda contradicts my whole working policy of not thinking of Virginia as part of southern rap for the purposes of this list, but whatever.
24. T.I. - "U Don't Know Me" (2005)
#23 Hot 100, #6 Hot R&B/Hip Hop Songs, #4 Hot Rap Tracks
2004's
Urban Legend
was T.I.'s first album after becoming a real established artist, and it gave a lot of indications that he was eager to go pop and not play up the darker, gritter feel of
Trap Muzik
, between the Swizz Beatz-assisted lead single "Bring Em Out" and all the corny Scott Storch/Jazze Pha/Neptunes/Nelly/Lil Kim stuff on the album. But then he released "U Don't Know Me," with an incredible beat by in-house producer DJ Toomp, as the 2nd single, and the equally hard-nosed "ASAP" and "Motivation" as follow-ups, and the world totally embraced Tip being Tip, which set the stage for
King
. "U Don't Know Me" is still probably the hardest rap song to go platinum in the iTunes era.
23. The YoungBloodZ featuring Lil Jon - "Damn!" (2003)
#4 Hot 100, #2 Hot R&B/Hip Hop Songs, #1 Hot Rap Tracks
It almost feels like these guys got lucky in that they happened to be the group that already had a single-ready Lil Jon track on their album right when "Get Low" hit, but this is still one of my favorite songs out of that whole Lil Jon hit parade that followed for the next couple years.
22. Trina featuring Ludacris - "B R Right" (2003)
#83 Hot 100, #50 Hot R&B/Hip Hop Songs, #24 Hot Rap Tracks
She's been facing diminishing returns as each of her albums has sold less than the one before, but the fact that Trina even has 5 albums is proof positive that she's been the most successful female rapper in the south for the past decade. And even though her best single has an assist from a male superstar, and Luda's verse is great, "B R Right" is still all Trina's, from the hook where she turns the name of her label, Slip N Slide, into a reference to vaginal moisture, to the outro ad libs where she talks about "fuckin' n****s in the face." Bonus points for being a great Kanye beat from back when he could make dope southern rap jams as a producer and wasn't trying way too hard to piggyback on Jeezy or Wayne's popularity to help his solo career.
21. Foxx f/ Lil Boosie and Webbie - "Wipe Me Down (Remix)" (2007)
#38 Hot 100, #8 Hot R&B/Hip Hop Songs, #4 Hot Rap Tracks
For years, Boosie seemed to be poised as southern rap's next major star, and had the mixtape fanbase to prove it, but his solo singles never seemed to pop off and he ended up getting a lot of his recognition from upstaging labelmates on their singles. And now that Boosie's behind bars and might be getting convicted for murder, "Wipe Me Down" might stand as his big, defining hit for good.
20. Birdman and Lil Wayne - "Stuntin' Like My Daddy" (2006)
#21 Hot 100, #7 Hot R&B/Hip Hop Songs, #5 Hot Rap Tracks
After Mannie Fresh left the label and the Big Tymers were over and Lil Wayne was left as Cach Money's sole breadwinner for a few years, Bryan "Birdman/Baby/the #1 Stunna/NBC Nightly News With" Williams kept up the auspices of being a marketable rap star in his own right by simply doing as many songs with his 'son' Wayne. So nearly every Birdman solo single for his past 3 albums has featured Wayne, and in 2006, they did a collab album at the height of the Baby/Wayne gay panic, and this song was a huge hit right at the same time those pictures of them 'kissing' circulated all over the internet. Thing is,
Like Father, Like Son
is a way better album than
Tha Carter III
, and this is better than any of Wayne's solo singles the past 5 years. I always hoped T-Mix, the Suave House producer who did the beat for this and a lot of the best tracks on
Like Father
and
Carter II
, would become Wayne's go-to producer after Mannie, but then Wayne decided he didn't like paying producers and focused on mixtapes and the producers behind some of his biggest hits had to sue to get paid for their work.
19. Ying Yang Twins - "Wait (The Whisper Song)" (2005)
#15 Hot 100, #3 Hot R&B/Hip Hop Songs, #2 Hot Rap Tracks
One of my watershed early rap blogging moments was when Government Names was pretty much the first blog anywhere to have an mp3 of this song, and my mind was just blown by how filthy the lyrics were and how stark the production was. So I was somewhat surprised how big a pop hit it became in the following months, and less surprised by how offended a lot of people were by it, although the song is still more funny than gross to me. Mr. Collipark's proto-snap tracks like this and David Banner's "Play" are still better than 99% of the snap music that followed in its wake.
18. Juvenile f/ Soulja Slim - "Slow Motion" (2004)
#1 Hot 100, #2 Hot R&B/Hip Hop Songs, #1 Hot Rap Tracks
Soulja Slim never really had a hit single in all his years on No Limit, but a few months after he passed away, an appearance on a Cash Money album ended up taking off and becoming a huge posthymous #1 hit (something similar happened a few years later when longtime Timbaland collaborator Static Major ended up getting his first #1 as a performer shortly after his death, appearing on "Lollipop" by another Cash Money artist, Lil Wayne).
17. Ludacris f/ Mystikal and I-20 - "Move Bitch" (2002)
#10 Hot 100, #3 Hot R&B/Hip Hop Songs, #3 Hot Rap Tracks
Luda's not exactly a rapper with a very 'hard' image, and even his crunk fight music-type songs tend toward the cartoonish -- but this one had the perfect guests, the perfect beat, the perfect hook, and ended up being the biggest hit off his biggest-selling album, which had much more upbeat, accessible singles. Sure, this song is the reason Luda spent a few years making clunky shouty singles like "Act A Fool" and "Get Back" before he cut his hair and totally sanded off what little edge he had, but "Move Bitch" still fucking slays.
16. David Banner f/ Lil Flip - "Like A Pimp" (2003)
#48 Hot 100, #15 Hot R&B/Hip Hop Songs, #10 Hot Rap Tracks
As part of the aforementioned trio that ruled the summer of '03 (along with "Never Scared" and "Get Low"), this song was so omnipresent that it kinda took me a while to really appreciate it for what it is. Lil Flip was always a pretty corny dude, back when he was starting to get some national buzz with the goofy "The Way We Ball" and then a couple years later when he started dropping absolute garbage and killing his career beefing with T.I., but this was the one moment when he seemed like a real star and just ruled a huge hit song effortlessly.
15. Chamillionaire f/ Krayzie Bone - "Ridin'" (2006)
#1 Hot 100, #7 Hot R&B/Hip Hop Songs, #2 Hot Rap Tracks
When Chamillionaire dropped
The Sound Of Revenge
with a thud in late 2005, his former Swishahouse labelmates had been ruling the whole year with a Houston takeover of the mainstream that he'd seemed to more or less miss the boat on. And then, something funny happened: he dropped a dark, not particularly Houston-sounding single about racial profiling and crooked cops, and ended up with a huge across-the-board mainstream hit that sold millions of ringtones and damn near eclipsed the success of all the other hometown heroes that had made so much buzz the year before. And them Chamillionaire went right back to being his corny can't-make-a-hit self.
14. Scarface f/ Jay-Z and Beanie Sigel - "Guess Who's Back" (2002)
#79 Hot 100, #28 Hot R&B/Hip Hop Songs, #18 Hot Rap Tracks
This is one of those awkward moments where my decision to include or exclude songs based on where the main artist is from, regardless of the sound of the track or what guests are on it, can make this whole thing kind of confusing or ambiguous. So while, say, "Big Pimpin'," a Jay-Z track with a memorable guest appearance by UGK, isn't eligible for this list, "Guess Who's Back," for all intents and purposes one of many Roc-A-Fella posse cuts including Scarface that happened to be on Face's album, is eligible. But whatever, this song is amazing, still one of my favorite Kanye beats of all time.
13. Birdman f/ The Clipse - "What Happened To That Boy?" (2002)
#45 Hot 100, #14 Hot R&B/Hip Hop Songs, #11 Hot Rap Tracks
Here's another kind of cross-regional situation, since again I don't consider Virginia a part of the south as a hip hop region, so you won't be seeing "Grindin'" on this list, but since this is technically a Birdman song, here we are. But really, obviously the Neptunes and the Clipse own this song, although Baby's verse is one of his better ones. It's kind of ridiculous how Birdman is on this list 4 times, but whether he was riding the coattails of Mannie in the Big Tymers, or Wayne, or just whoever like on this song, he's always put himself in good company and been a part of more classic songs than a lot of actual talented rappers.
12. UGK featuring Outkast - "Int'l Players Anthem" (2007)
#70 Hot 100, #12 Hot R&B/Hip Hop Songs, #10 Hot Rap Tracks
UGK and Outkast on a beat produced by Three 6 is an event in and of itself -- arguably the 3 greatest southern rap groups of all time on one track -- but as the kickoff single from UGK's first album after Pimp C got out of jail (and sadly their last before his death a few months later) and their biggest mainstream hit, it all just took off into another stratosphere. I love how each verse gets its own variation on the beat: Andre's stray syllables stretching over the unaccompanied sample, Pimp spitting quotables when the drums kick in, some claps coming in for Bub B's verse, and then Big Boi just rocking with the bassline after the sample drops out.
11. T.I. - "What You Know" (2006)
#3 Hot 100, #1 Hot R&B/Hip Hop Songs, #1 Hot Rap Tracks
I feel like I'm almost low-balling this simply by putting it outside the top 10 and (spoiler alert) not making it T.I.'s highest ranked song. And it is great, and at the time it felt totally ballsy for Tip to drop a song this ominous and uncompromising at the height of his popularity and for it to become at the time his biggest hit (although some of the cheesy pop hits that he's since had kind of negate that now). The last 4 years of Toomp and other producers trying over and over again to copy this beat's formula might've dulled the impact a little, though.
10. Rich Boy f/ Polow Da Don - "Throw Some D's" (2006)
#6 Hot 100, #3 Hot R&B/Hip Hop Songs, #2 Hot Rap Tracks
In 2003, the Zone 4 remix of Bubba Sparxxx's "Back In Da Mud" totally knocked me out and was one of my favorite tracks for a while, largely because of the killer beat by then-unknown producer Polow Da Don and a standout verse by then-unknown rapper Rich Boy. Three years later, as Polow was on the rise, he collaborated on a new beat with another about to be great producer Drumma Boy, Rich Boy recycled his verse from the "Back In Da Mud" remix, and they made a classic single.
9. C-Murder f/ Snoop Dogg and Magic - "Down For My N's" (2000)
#29 Hot R&B/Hip Hop Songs
No Limit's reign was already winding down by the end of the '90s, and whether it's just because they ended up not seeming as cool to most people in retrospect as Cash Money or some of the hits have dated badly or whatever, you don't really hear a lot of their old hits on the radio anymore, at least where I live. But this is one later No Limit hit that's aged really well and still gets played all the time, maybe because it's one of the more dark, nasty tracks that really kind of predicted some future production trends, maybe because it's just catchy as fuck.
8. Lil Wayne f/ Mannie Fresh - "Go D.J." (2004)
#14 Hot 100, #4 Hot R&B/Hip Hop Songs, #3 Hot Rap Tracks
Most of the songs on this list I liked right away, or didn't feel too strongly about at first but eventually they grew on me. This one, though, I hated for the first year or two it was out. I think the little spacey hissing background sounds just got on my nerves and seemed like a rare bad production decision for Mannie. But in retrospect, this is pretty much Wayne's best solo hit, even if his career has ultimately been more defined by mixtapes and guest verses than his own singles. It's not quite the turning point of his career, where he started to become the Lil Wayne we know now -- that would be the huge gap of quality between "Get Something," the first single from the shelved original version of
Tha Carter
, and "Bring It Back," the lead single from the album as it was ultimately released -- but "Go DJ" was the major hit that pretty much cemented that he was turning into a different kind of rapper than the kid from the early Cash Money singles.
7. Trick Daddy f/ Trina, Co and Duece Poppito - "Shut Up" (2000)
#83 Hot 100, #25 Hot R&B/Hip Hop Songs, #20 Hot Rap Tracks
As I mentioned back a couple days ago when talking about Three 6 Mafia's "Who Run It," I'm pretty much a sucker for any beat with a big bleating brass riff, and this might be my favorite of all time. And even though half the guys on this song are random Slip N Slide also-rans that never got a solo career going, they still rock better verses than the boring-ass rappers that are the label's biggest stars now (looking at you, Rick Ross and Plies).
6. Outkast - "B.O.B. (Bombs Over Baghdad)" (2000)
#69 Hot R&B/Hip Hop Songs
Outkast's career, particularly the world-conquering critical darling period that pretty much kicked off with this song, often feels a little bit removed from the rest of southern hip hop, and it's sometimes hard to square that with where "B.O.B." falls in a list like this. Like, even though I love it almost as much now as I did when it first dropped and pushed everyone's wigs back, do I think it's better than everything else here, like that SPIN list that called it the best song of the past 20 years or whatever. No, not really. But it's still really good.
5. T.I. - "Rubber Band Man" (2004)
#30 Hot 100, #15 Hot R&B/Hip Hop Songs, #11 Hot Rap Tracks
T.I. had respect in 2003, sure, he had a couple singles and guest spots that did good,
Trap Muzik
was selling. But the king of the south thing really didn't seem like more than a nice, ambitious line until 2004, that period when he got out of jail, murdered Lil Flip's career, and dropped "Rubber Band Man" and suddenly all these huge stars were showing up in the video or co-signing him. For a lot of people "What You Know" is really his big defining hit, but something about this song just seems more right to me, and David Banner's beat is just a masterpiece of simplicity, that drum pattern switching between busy hi-hats and laid back ride cymbals just gives this song a great ebb and flow.
4. Petey Pablo - "Raise Up" (2001)
#25 Hot 100, #9 Hot R&B/Hip Hop Songs, #1 Hot Rap Tracks
Here's another moment where my "Virginia is not part of southern rap" policy on this list gets harder and harder to justify -- Timbaland's greatest southern rap production of all time was for a guy from North Carolina, who's from probably maybe an hour or two at most south of Virginia Beach, where Tim's from. But seriously, this song is amazing, bums me out that Petey almost immediately switchd up to a calmer flow and Lil Jon beats, because I could've lived with about 20 more singles just like this.
3. Lil Jon & The East Side Boyz f/ The Ying Yang Twins - "Get Low" (2003)
#2 Hot 100, #2 Hot R&B/Hip Hop Songs, #1 Hot Rap Tracks
I've already made a couple references to summer 2003 being the tipping point for southern rap to really become the default sound for R&B radio, and this was the biggest song that made that happen. It made Lil Jon a household name and the most in demand producer in pop, it briefly, improbably made the Ying Yang Twins into mainstream stars, but as Dave Chappelle noted, probably its greatest victory was getting the phrase "skeet skeet" all over radio and television airwaves before white people knew what it meant enough to have it censored.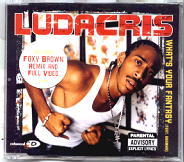 2. Ludacris f/ Shawnna - "What's Your Fantasy?" (2000)
#21 Hot 100, #10 Hot R&B/Hip Hop Songs, #5 Hot Rap Tracks
With a lot of these blurbs, I end up arguing mainly for the importance of a song or its role in the history of southern rap, but even though this was the first hit by a future multi-platinum superstar, I can't make any argument like that for "What's Your Fantasy," it's just a really fun song that I never get sick of. Also Shondrae "Bangladesh" Crawford is an incredible producer, and it bums me out that the boring "A Milli" beat has become kind of his career signature instead of one of the amazing beats he did on the first couple Luda albums.
1. Three 6 Mafia f/ Young Buck and 8Ball & MJG - "Stay Fly" (2005)
#13 Hot 100, #9 Hot R&B/Hip Hop Songs, #3 Hot Rap Tracks
All the time, major figures of a city's scene, or major figures in hip hop in general, do big event collaborations, whether to bury a hatchet or just align themselves together for the first time, and more often than not, those songs aren't really any good as songs, but get a ton of attention just for the combination of names (call it Black Republican Syndrome). And now and then, there's a historic collaboration that actually lives up to the billing, like when Memphis's two biggest rap groups, who'd been running parallel to each other but never really intersecting for over a decade, finally got together and made one of the biggest hits either's ever had. I kinda wish boring-ass Young Buck didn't get to be part of this classic track and that the 2 legendary groups could've just done it without him, but the middle verse with him and Crunchy Black's goofy little 4-bar bit are kind of a nice intermission between the perfect first and third verses.