Reading Diary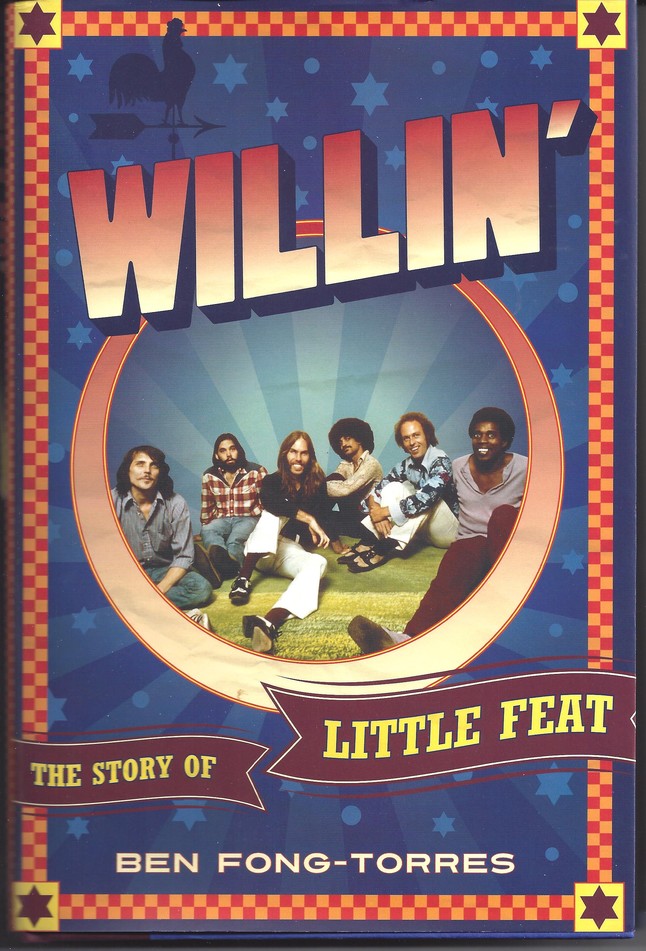 a) Willin': The Story of Little Feat, by Ben Fong-Torres
Little Feat are one of my all-time favorite bands, and one that I never thought would get a proper bio written by a big name rock critic, so I was pretty excited to read this. I've gotten so much of the band's story kinda secondhand from the many shorter things written about them (and also from my dad, who met them while they were in Baltimore recording
Feats Don't Fail Me Now
), it was great into the nitty gritty of these records I love from before I was born. A lot of it centers around the guy who wasn't around to tell his own story, Lowell George, but I feel like Fong-Torres and the band do a good job of being both affectionate and warts-and-all honest about his vices and shortcomings, as well as his incredible talent. The writing is sometimes a little flat, but all in all it's essential reading about a great band that not enough people know enough about.
b) Bruce, by Peter Ames Carlin
This is a much thicker, more lavishly detailed bio of a much bigger act, and while Bruce Springsteen isn't quite as personally important to me, I do fucking love Bruce and this really feels like the complete story, the only Springsteen bio I'll ever want or need (although I'm not finished yet, only up to about
The River
era). It was interesting to get a clearer look at his youth and childhood than the usual Freehold platitudes, and at the various false starts he had with various bands before the solo career happened, but even in the more exhaustively well trodden territory there's some revealing stuff (my favorite trivia is that De Niro and Scorsese were in the audience one night in 1975 when Bruce did a "you talkin' to me?" routine and they decided to put it in
Taxi Driver
). Peter Ames Carlin does a good job of navigating all the Springsteen lore and mythology to find the more exact facts and first-person memories, while still engaging with that stuff and letting you really feel all stuff, and how you believe it as a listener because Bruce believes it.
a) Eminent Hipsters, by Donald Fagen
Instead of a bio of one of my '70s rock heroes, this book is by one of them. Donald Fagen is just as good a prose writer as you'd hope he'd be based on Steely Dan's lyrics. It's a very short book, and a lot of it is a tour diary that tips into gratuitous cranky old man territory, but it's still a great read. The idea of anybody having anything interesting to say about "hipsters" in this day and age is hard to believe, but that's mainly because most people who want to talk about such things have no cultural memory before The Strokes. But Fagen, in detailing his obsessions with jazz and beat poetry as a '60s teenager, is able to speak about the topic from a bird's eye perspective (without ever addressing it too directly, more circling around it from several angles). The Boswell Sisters chapter that opens the book is a really amazing piece of music writing, really worth the price of admission by itself.