Monthly Report: December 2014 Singles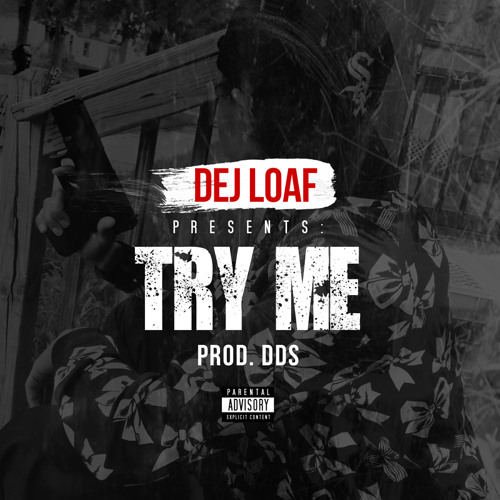 1. DeJ Loaf - "Try Me"
I already did my
top 100 singles of 2014
, so this is just kind of spillover from that, with some of the tracks I already mentioned in there and some others that didn't fit. I still have the
Spotify playlist
up of my favorite singles of 2014 ordered by these monthly top 10s, though, which I think is a fun way to kind of listen through the year. "Try Me" is a little played out now but it's such a great, singular track that hasn't been diluted by all the lame remixes by established rappers. I really wanna see if DeJ Loaf can score more hits, her mixtape was pretty good.
2. Mary J. Blige - "Whole Damn Year"
I already explained in my albums list how I prefer Mary's slept on
Think Like A Man Too
soundtrack to the overcooked trend-chasing of
The London Sessions
. But this song is still the best thing to emerge from either album, just stark and bleak in a way that even Mary's saddest songs had never really been before.
3. Kenny Chesney - "Til It's Gone"
A lot of the 'hard rock'-sounding songs on country radio are the worst ones, and Kenny Chesney in particular has never really succeeded at pulling off that vibe (worst offender being "Feel Like A Rock Star," his anticlimactic collaboration with Tim McGraw a couple years ago). But this song really has a great riff, great guitar leads, killer drumming on the chorus, almost has a
Yield
-era Pearl Jam vibe.
4. Yelawolf - "Till It's Gone"
The other day was the 5th anniversary of
Trunk Muzik
, the mixtape that briefly made Yelawolf seem like an exciting new voice who could maybe create a path to stardom that didn't resemble one other white rappers had taken before. And then he signed with Eminem and did a terrible single with Kid Rock and got left in the dust commercially by the Macklemore and Mac Millers. And then he turned up with a new song in one of the final episodes of "Sons of Anarchy" that sounded like something you'd hear on "Sons Of Anarchy," and it's been climbing up the alt rock charts lately. It's easy to be cynical about this somewhat Everlast-y latest turn, but it actually feels very naturally Yelawolf to me, makes me slightly more optimistic about his career than I was before.
5. Lorde - "Yellow Flicker Beat"
It's funny how this track feels like a huge step up from the skeletal production of
Pure Heroine
, and then the
Hunger Games: Mockingjay Part 1
soundtrack includes a Kanye remix of the song that boringly strips it back down to that production style.
6. James Newton Howard f/ Jennifer Lawrence - "The Hanging Tree"
After so much energy went into having a hip platinum artist like Lorde oversee the whole
Mockingjay
soundtrack, it's ironic that the one song in the movie that was left off the album is now the biggest hit from the whole
Hunger Games
franchise (and of course, they re-released the album to include it). Jennifer Lawrence isn't much of a singer and knows it, but I'm glad they didn't just dub in Lorde's voice like she suggested, it works in the context of the movie really well and I like the unlikely spontaneity of it also becoming a radio hit. The dance mix some stations play is awful, though, almost as bad as the one for "Take Me To Church."
7. Taylor Swift - "Blank Space"
I like that T-Swift the club queen basically wrote a spiteful parody of the crazed serial dater she's depicted as in tabloids and made it into a #1 record. I don't think it's as good as "Shake It Off," but it has the same problem that her songs often have, that the bridge is weak and lets the whole thing down a little. I mean, "Don't say I didn't say I didn't warn you" is some lame fake clever nonsense.
8. Hunter Hayes - "Tattoo"
I try not to namedrop too much about my various minor run-ins with celebrities at work, but I will say this: I did a thing recently with a bunch of musical acts, and Hunter Hayes was by far the nicest, easily one of the friendliest famous people I've ever worked with, which reminded me that his last single was pretty good (although "I Want Crazy" is still his career highlight as far as I'm concerned). I feel like he was really getting positioned as 'the male Taylor Swift' and had a big platinum debut, but for some reason the follow-up just didn't have the same kind of success. I wouldn't count him out, though, he's a talented kid.
9. Jay Rock f/ Kendrick Lamar and Chantal - "Pay For It"
Jay Rock has this weird place in the TDE pecking order as the guy who was the first nationally visible artist on the label who's been the least visible member of Black Hippy in the last few years. He hasn't released an album or even a mixtape since 2011, but he's killed so many features and seems to have a lot of potential, but he's just been sitting on the shelf while everyone else gets their shine. This single indicates that he's willing to play the industry game more than Ab-Soul, though, and I could see him making a major label album less half-assed and conflicted than ScHoolboy Q's was. This probably wasn't the best foot forward, just in the sense of it being folded into a Beats ad campaign that only used the Kendrick verse, but it's a good song.
10. Morgan James - "Call My Name"
The whole
Postmodern Jukebox
thing is kind of corny, but
their version of Maroon 5's "Maps"
is kind of amazing and made me really dig a song I'd been on the fence about, and made me pay attention to the singer, Morgan James, who released a record of her own recently. The single from it is a cover of Prince's "Call My Name," which was a minor R&B radio hit in 2004 and easily one of my favorite things he's written since the '90s, just a gorgeous song (although I've always been more partial to his quiet storm "Slow Love" mode than a lot of other people). The Morgan James version isn't as good as the original, but she puts a nice twist on it and is just an incredible vocalist.
Worst Single of the Month: Maroon 5 - "Animals"
Although I did come around on "Maps" as a more defensible example of nu-Maroon 5, the follow-up is really pretty dire. I was in the car a while back with my wife, who hadn't heard it, when it came on the radio, and I was like "You gotta hear how terrible this is, Adam Levine howls like a wolf." And then, even though I'd warned her, her expression as she heard the howl was just priceless, she was just totally appalled.