Monthly Report: August 2015 Albums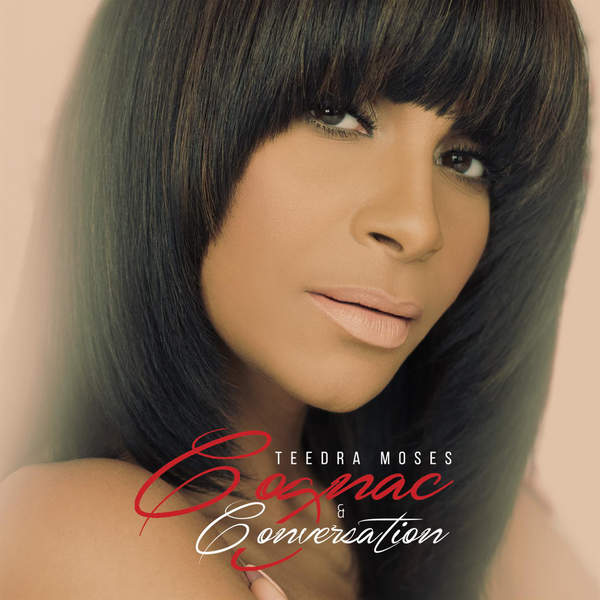 1. Teedra Moses - Cognac & Conversation
Teedra Moses released a great debut album,
Complex Simplicity
, in 2004 on the ill-fated TVT Records, and it never made much of a commercial splash (I heard the single, "Be Your Girl," on Baltimore radio a ton that summer, but it never seemed to take off anywhere else). Since then, there was a mixtape or EP here or there, and a short-lived deal with Maybach Music Group, but this is finally her proper second album, released independently, 11 years later. A couple Rick Ross features indicate that maybe a lot of this record was recorded while she was with MMG, but for the most part this album feels very much like Teedra continuing with the sound she started with, which often has the vibe of a late '70s or early '80s cosmopolitan R&B record, the slow jam album someone would've made just after their disco album, lots of jazzy chords and smooth vibes. There's also one amazing track, "Sound Off (Interlude)," that reminds me of 4Hero circa
Two Pages
. Check it out on my
Spotify playlist of 2015 albums
.
2. Mick Jenkins - Wave[s] EP
I only recently caught up on the album that Mick Jenkins caught a buzz for last year,
The Water[s]
, before checking this out, and both are very good. He kind of strikes me as belonging to this newer class of rappers who might've been dismissed as backpackers in another era but found a way to modernize their sound and approach to their subject matter to the point that they're not hemmed into an old 'conscious' stereotype. His voice and delivery aren't as dynamic or immediate as a Kendrick or Chance The Rapper or Vince Staples, but I feel like he could put himself in that category. The production on this record is fantastic and there's a real lucid quality to what he's saying.
3. FKA twigs - M3LL155X EP
I liked the FKA twigs album a lot, although
this very rude tweet
still makes me laugh. I'm not sure why she's dropping an EP now when she's at a level where it seems like people would be ready for another album, but her music works for me in small doses, I'm not mad at getting a concise little record like this.
4. Maddie & Tae - Start Here
"Girl In A Country Song" is over a year old now, and topped the country radio charts 8 months ago, so it really seemed like the label dropped the ball and let their momentum stall by releasing an EP last year. All 4 songs from the EP are reprised on this 11-track album, which means it doesn't even feel entirely new, but I can't really complain, it's as good an album as I hoped for. "Waitin' On A Plane" is a great opening track, "After The Storm Blows Through" is a lovely acoustic harmony showcase, and they really just have to release "Shut Up And Fish" as a single.
5. Carly Rae Jepsen - Emotion
As much handwringing as there is these days about "poptimism" ruining music criticism, the critical narrative still only allows for discussion of roughly one pop album a year (along with one country album, maybe two R&B albums, etc.). This is the one for 2015, and I guess it'll do, it has a few really good songs, my favorite being "Making The Most Of The Night" (which is mostly just Sia making the "on for tonight" part of "Chandelier" into the massive chorus it could've been). But I'm also weary of how transparently the album, and its boosters, have latched onto the Ariel Rechtshaid/Dev Hynes '80s feels that several other critical darlings indulged in before Jepsen became the latest Cyndi Lauper LARPer. I just regard praise for the album's strong points with suspicion, because it comes from people who also briefly tried to sell the nightmare that was "I Really Like You" as pop perfection, and I resent the album for asking me to sit through that song again. "Let's Get Lost" is a jam, though.
6. Mouse On Tha Track - No Commercials
Mouse kinda created his own lane as a rapper/producer in the years that Boosie was away. And although they reunited pretty memorably on "No Juice" last year, the difference between this and
Touch Down 2 Cause Hell
really illustrates that they've moved in opposite directions musically. Mouse isn't a total Mannie Fresh goofball, though, there's some great downtempo grooves and singsong choruses on here.
7. Dr. Dre - Compton
The three tracks with Kendrick, and a few other guest spots, bring this album to life. But for the most part, it's just a dreary exercise in trying to distinguish Dre's near unrecognizable voice from obscure new sidekicks like King Mez and Justus. Tying this album to
Straight Outta Compton
and ditching the whole
Detox
thing was a shrewd move, but the same old same old Aftermath sonics and the occasional punchline about, like, "Desperate Housewives," makes me wonder how much of this album was sitting on a hard drive for 5-10 years. It mostly makes me grateful at how hands-off Dre has been with Kendrick's albums. "Animals" is a great song, at least.
8. Lil B & Chance The Rapper - Free (Based Freestyles Mixtape)
Chance is one of the few rappers working today that I'd consider anything they do a must-hear, so it figures that he would make a record with the cult hero I've always found to be a tedious waste of time as an actual recording artist, beyond his cutesy-poo social media presence. This is actually fun to hear, though, because B is more tolerable with a foil to contrast with, and for once you actually get to hear a hugely talented MC do based freestyles and explore the possibilities of the format that are only vaguely implied when B half-asses his way through improvised verses.
9. The Weeknd - Beauty Behind The Madness
For me, The Weeknd is one of the rare occasions where someone selling out for pop crossover has totally improved their music -- "Love Me Harder" and "Can't Feel My Face" are so much more enjoyable than any of the stupid brooding mixtape stuff if you ask me. I hoped maybe this album would be a full scale pop makeover, but there's only one new Max Martin track, and "In The Night" -- which according to NYT's Weeknd profile prompted a publisher to scream "it's fucking 'Billie Jean!'" -- is kinda underwhelming. There's a lot on here that sounds like the same old same old Weeknd, which will make some people happy, but not me. I do like some of the odder production flourishes like the squealing talkbox solo on the acoustic ballad "Shameless" and the weird jazzy backing on "Losers." I'm kind of on the fence about "Tell Your Friends," though, it's like an awkward imitation of R. Kelly's talk-singing monologues.
10. Talib Kweli - Fuck The Money
I'm a card-carrying Kweli stan who regards
Train Of Thought
as a classic and found a lot to like about even later albums like
Gutter Rainbows
. This album is harder to defend, though -- he flips the chorus to "Riot" by 2 Chainz to make it conscious, does a song called "Leslie Nope," tries to get cinephile cred with a David Lynch reference and confuses him with David Cronenberg, and says "we on that dirty sexy money like Blair Underwood." The track produced by Alchemist is cool, though.
Worst Album of the Month: Cal Chuchesta - The New CALassic
As you probably know, YouTube is full of video bloggers (or 'vloggers'), and as a result some of the most well known people reviewing music today are album review vloggers. As you might've guessed, someone like me, whose music criticism is limited to an audience who has the patience to read a few paragraphs, doesn't really think highly of vlogger critics, among whom the most popular is probably Anthony Fantano of theneedledrop. I find Fantano's videos unwatchable less for his opinions than for his desperately obvious aspirations of comedy stardom and uncomfortable improv comedy troupe-level 'characters,' including Cal Chuchesta, a hacky Ned Flanders/Jerry Lundegaard "square midwestern guy" character. He has started rapping in this character, and made an entire album of the garbage, rapping horrible song parodies like "Hot Dinner" (Bobby Shmurda's "Hot N****," but with food references instead of the N-word! my sides!) alongside some truly grim original tracks. And this guy has such a fanbase that this fucking thing got hundreds of thousands of plays on
Audiomack
, He breaks the fourth wall at the end to kind of apologize for this stupid vanity project, but fuck that, he doesn't get to have his cake and eat it too.