Monthly Report: September 2015 Albums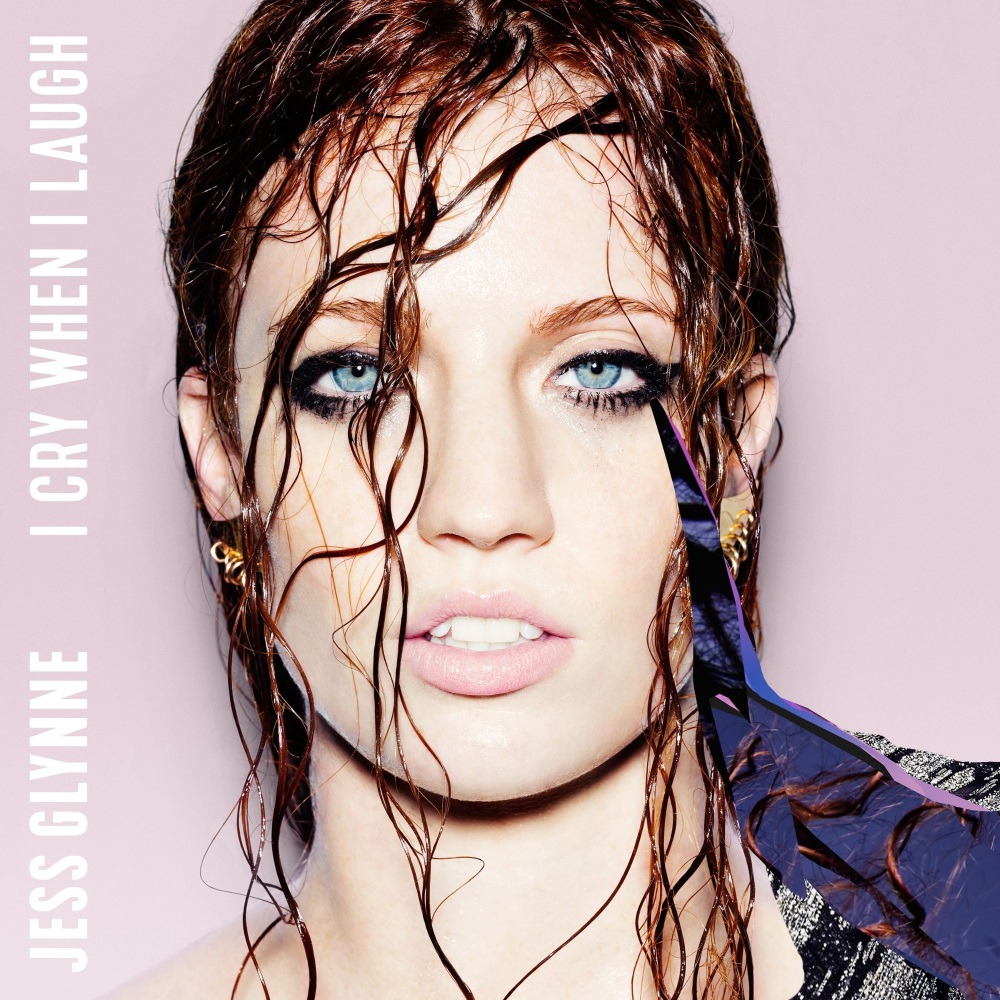 1. Jess Glynne - I Cry When I Laugh

I never know the rhyme or reason behind which big U.K. artists cross over to America and which don't -- for every Adele or Sam Smith, there are a few like Jess Glynne. She's had five U.K. #1s in the past 2 years, but the only one with any traction in America was Clean Bandit's "Rather Be," which peaked at #10 here. I was a huge fan of "Rather Be," and the rest of the album continues pretty successfully in that vein of big, soulful dance tracks with glossy hooks. "Ain't Got Far To Go" is just so beautifully joyous, and "Don't Be So Hard On Yourself" is one of those U.K. chart-toppers that I wish was as big over here. Listen to it on my

giant 2015 albums playlist

on Spotify.

2. Brett Eldredge - Illinois

Two country singers who released moderately successful debuts in 2013, Brett Eldredge and Thomas Rhett, both put out sophomore albums in September. They've both got a couple singles I like, they're touring together this year, they did a song together on Eldredge's new album, and

even their album covers are weirdly similar

. So I figured I might expect their albums more or less equally, but that's not the case at all -- Rhett's album is full of bad decisions, from bad jokes (a "Mustard on the beat, ho" reference) to weird guests (Lunchmoney Lewis and Jordin Sparks) and ill-conceived bro country crossover moves. Eldredge, meanwhile, has a deeper, richer voice and a much better sense of what to do with it on big, warmly anthemic songs that are as good as his singles. Even the big stylistic detour on the playful soul shouter "Shadow" works pretty well. At least the Rhett collaboration is one of the better songs.

3. Young Thug - Slime Season

Although I'm fine with considering the Rich Gang mixtape his masterpiece, I feel like there was a bit of anxiety among fans and critics about the fact that Young Thug didn't release a solo project in his big breakout year last year. And that's carried over this year to the very divided reaction to

Barter 6

(which I think was fine but not what its most ardent supporters made it out to be) and the ramped up expectations for

HY!

£

UN35

, which had a ton of thinkpieces pegged to its September release before it was pushed back once again with

Slime Season

coming out instead. I was really kind of more excited about

Slime Season

anyway, since it was announced a few months ago as being produced entirely by London On Da Track. And that ends up not being the case -- London only did 1/3rd of the 18 tracks, including the 11-month-old opener "Take Kare," But it's fine, because the production is all at a pretty high level, and one of the non-London cuts, "That's All," might be my favorite song Thug has put out this year. Listen to it on

DatPiff

.

4. Fetty Wap - Fetty Wap

It's interesting how people interpret rap albums these days. When someone with a unique voice and an ability to make hits by themselves makes an album, labels often prop them up with big name guests and producers that to me kind of suggest that a lack of confidence in the artist and their team. But Fetty Wap, who had three top 10 pop hits before the album was released, an unheard of feat for a rapper in any period but especially in 2015, got to put out an album of the songs that made him famous and tracks with the producers and collaborators he came up with, and people are almost disappointed that it wasn't drowning in guests besides Fetty's homie Monty. And honestly, 20 songs of this stuff is a bit much, but he's shockingly consistent, I can easily see any number of songs here being as big as "My Way" or "679."

5. Scarface - Deeply Rooted

It's weird to think that this is the first album Scarface has made since turning 40. He's been wizened and world weary since practically the beginning of his career. And he's had one foot out the door towards retirement for over a decade, and keeps coming back after saying he's retired or that he probably wont make another solo album. I don't mind, because he's more incapable of making a bad album than almost anyone in rap history, But at the same time, none of the albums since

The Fix

have been especially memorable by his standards, all kind of blending into the same blur of somber, wizened elder statesman rap. What distinguishes this album from other later records is a stretch full of features (Rick Ross, John Legend, Cee-Lo and Avant) that seem to cater to some vague radio-friendly ideal even though nobody's going to play Scarface on the radio in 2015 either way. The rest of the album but for the most part it's really good, the usual lush no-nonsense production from N.O. Joe, and Face rapping with all that terse voice-of-god authority. "No Problem" is a great closer.

6. Jay Rock - 90059

All through the rise of Kendrick Lamar and TDE, Jay Rock seemed the guy patiently waiting his turn and playing the game -- he was the first to release an album in 2011, and he had great guest verses on everyone else's project. But after Kendrick's blockbuster, ScHoolboy's middling Interscope debut, and Ab-Soul's twitter tantrum to get his album released independently, it was finally Jay Rock's turn, and what did he get? A long, slow rollout for an album with no hits and no major label muscle, and perhaps the worst scheme to goose sales in rap marketing history (the label basically said "the more people pre-order the album on iTunes, the sooner it comes out"). In the end, the gambit didn't work at all -- they went ahead and dropped the album after a couple weeks because nobody took the bait and it only did 15k the first week, even less than Ab-Soul's album. And it's a shame, because 90059 is good, Jay Rock stretching his voice out of its comfort zone a little more than I expected but otherwise a concise, hard-edged album with an emphasis on creative flows.

7. Bleachers - Terrible Thrills, Vol. 2

Two of the most talked about September releases,

1989

by Ryan Adams and

Meow The Jewels

by Run The Jewels, were deliberately minor, ephemeral rewrites of 2014 albums that I was sick of hearing about nearly a year ago. So I was pleasantly surprised that September also saw a revision of a 2014 album that I liked and probably didn't listen to enough, Bleachers' debut

Strange Desire

. This version basically replaces Jack Antonoff's vocals with a different female singer on each track, and sometimes the backing music is pretty much the same and sometimes it's overhauled to fit the new vocal. It's a good idea -- I like Antonoff's voice, but he's done good work with Taylor Swift and Grimes and seems to know how to write for female voices. That said, I think a lot of these songs were written well for his voice and seem a little forced in this context -- Tinashe singing "I Wanna Get Better" just doesn't really work, and a couple of the guests, like M

Ø

and Brooke Candy, pretty much never sound good, so it's a wash. But the more traditionally gifted vocalists like Natalie Maines and Sia and Sara Bareilles sound fantastic on these songs. Listen to it on

Google Play

.

8. Young Dro - Da Reality Show Justin Charity's take

on this album as being comparable to To Pimp A Butterfly is really interesting and I'm still getting my head around it.

Best Thang Smokin'

is a classic to me, and nothing Dro has done since then has ever quite gotten up to that level of quality, but he still has a great voice and a unique ear for wordplay, so I'm always rooting for dude and it's been great to see "We In Da City" become his biggest hit in ages.

9. K Camp - Only Way Is Up

K Camp has a way with melodic hooks and has been on a good run of hits the past couple years, and made a really solid pop trap album. And if he hadn't dropped the same month as Fetty Wap, who accomplished pretty much the same thing on a much bigger commercial platform, people might have noticed.

10. Drake & Future - What A Time To Be Alive

This project probably looks better on paper than it works in practice. I wrote a

whole thing about Future's career

that ran the day this dropped, so it was interesting to try to digest

What A Time To Be Alive

right after writing that. As popular as both of these guys are, they're so different that it seems like nobody could ever like them both equally, so the way the album sounds to you probably depends highly on who you prefer, and to me this sounds like an alright Future tape with too-frequent Drake interruptions, and I really had only just started to let "Where Ya At" grow on me when this dropped. A few songs are killer, but "Big Rings" is really just the worst shit ever.

Worst Album of the Month: Prince - HITNRUN Phase One

Prince's new records will never escape the shadow of his classics, but I always try to approach his new releases with open ears. And of last year's two releases, I was one of the few who preferred the hard rocking album with 3rd Eye Girl,

PLECTRUMELECTRUM

, to the cheeseball synth tracks of

Art Official Age

. And unfortunately,

HITNRUN

sounds like a lesser sequel to the latter with the same co-producer at the helm. He even remakes one of the

Art Official Age

songs, when he's not collaborating with Rita Ora, doing a weird interpolation of Lil Wayne's "Duffle Bag Boy" chorus, or faking you out with an obnoxious "1999" sample on the opening track. When I go to listen to Prince on TIDAL in the future, it'll probably just be my

deep album cuts playlist

.