Movie Diary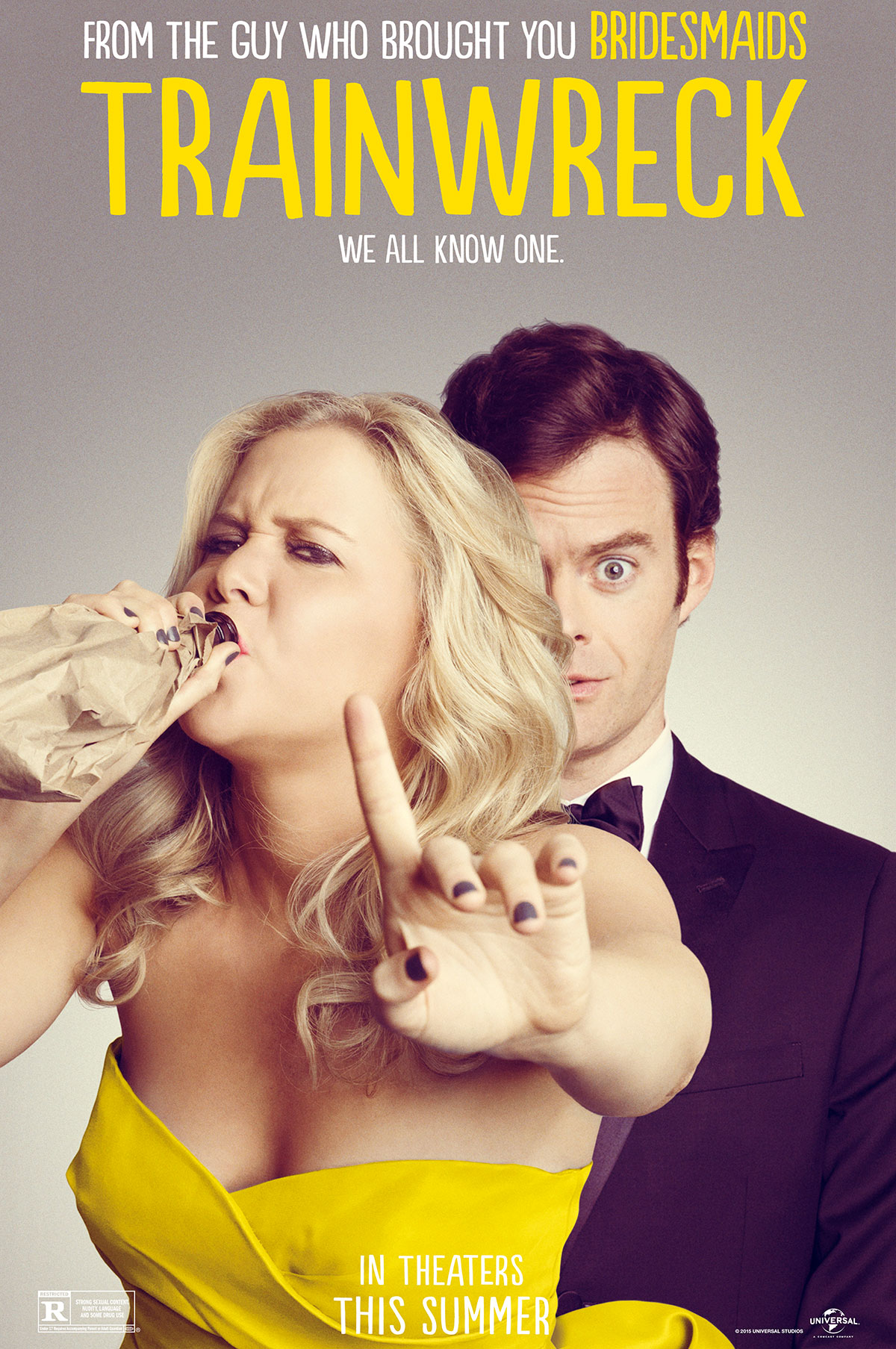 As major a figure as Judd Apatow is on the comedy landscape, I almost feel like he'd done everything he could to tank his directorial career, with pretty much each of his first 4 movies getting progressively longer, more indulgent, less funny, and more centered around roles for his wife and/or kids. So while it was kind of a big win for Amy Schumer to have Apatow direct her first big film vehicle, I almost feel like he needed someone new to build a movie around like he did for Seth Rogen to make his best movie since
Knocked Up
. But it's still way too long, and I don't know why this guy insists on making 2+ hour comedies when the plots are always so simple and you could easily just make a lot of the comedic setpieces shorter. I was pleasantly surprised by this movie, though, there were some really funny parts that weren't in the trailers at all, but compared to the creative breakthrough of the 3rd season of "Inside Amy Schumer" this kind of felt like a really simple, uninspired premise that she had to liven up with the dialogue.
I don't have any particular reverence for the original movies,
European Vacation
is kind of a good lazy Sunday cable movie. But man, this was just lame, Ed Helms has a thing he does well but he wasn't the right guy to put this franchise on the shoulders of. By far the funniest scene in the entire movie is the Four Corners scene where the four cops start arguing and basically steal away the movie from the main cast for a couple minutes.
Alex Pettyfer was to Magic Mike as Michael O'Keefe was to Caddyshack, so it makes sense that they ditched the original movie's protagonist for a crowd-pleasing sequel. Removing the Pettyfer and Cody Horn soap opera leaves what remains a little rudderless, but I have no objection to the rare superficial fun Hollywood movie of this kind not being aimed specifically at my heterosexual male gaze. So it would be churlish for me to harp on how this came off a little empty, but what surprised me was that it felt a little less charming and light on its feet in its best moments than the original did. And honestly it's just hard to feel good about a movie that ends by unironically blasting "All I Do Is Win" at you.
I tend to prefer the Marvel movies that have a bit more levity in them, and this was better than
Guardians Of The Galaxy
and up there with the better
Iron Man
movies. It's kind of a relief that the movie turned out as well as it did, I felt bad about Edgar Wright walking off of the movie, but it seems like the final product has a lot of his fingerprints on it, or at least the director who took it over, Peyton Reed, did a good job with it.
I feel like most kids go through a 'dinosaur' phase, and mine was pretty heavy duty, I had textbooks about dinosaurs and wanted to be a paleontologist when I grew up and everything. But I had kind of passed by that phase by the time
Jurassic Park
came out when I was 11, I liked the movie and read the book but it was never that big a deal to me. My wife is a little younger than me, though, and the raptors scared the crap out of her as a kid, and she was excited about the new movie. I liked it, it was pretty impressed with some of the action setpieces, but the main plot was kinda cheesy, I irrationally love Bryce Dallas Howard but the whole dynamic with her and Chris Pratt was such a lame cliche. I would've liked to see a version of this movie where Jake Johnson and Lauren Lapkus's characters in the control room were the male and female leads of the movie.
This is the infamous movie filmed by David O. Russell in 2008 as
Nailed
, which was finally released under a different title with his name taken off of it 7 years later. It's fascinating to me because he basically kept making these idiosyncratic niche movies like
I Heart Huckabees
until this one went completely off the rails, and then he made a major course correction to extremely safe Oscar bait like
The Fighter
and
American Hustle
. I feel like this movie had potential but it's really hard to judge it by an edit that the director objected to so much that he took his name off of it, it's just kind of a mess, even the scene at the beginning where Jessica Biel gets hit in the head with a nail gun, it just happens so fast and you barely can tell what's going on, and that's supposed to be the pivotal scene that sets the entire plot into action.
This is one of those British movies that was a huge hit at home but for some reason never crossover to the states like The Full Monty or whatever crap we tend to import. It's pretty charming, though, and fun to see James Corden in an early role.