The 20 Best Rock/Alternative Radio Hits of 2014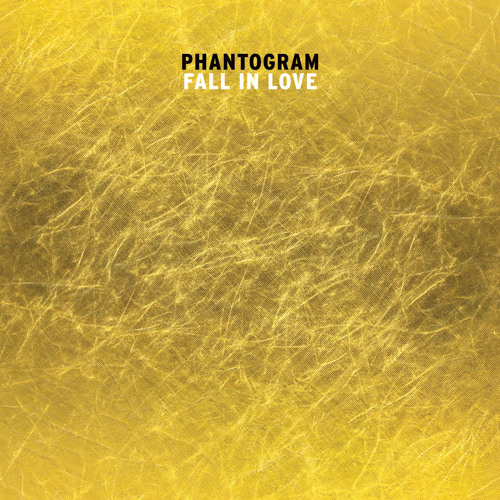 After years of dwindling cultural relevance, alt-rock radio had a little resurgence in 2011-2013 where suddenly acts who broke through on modern rock stations were crossing over to pop radio and climbing up to the top of the Hot 100 and getting platinum plaques for their albums: Foster The People, fun., The Lumineers, Imagine Dragons, Lorde, and so on. There wasn't really a success story on that scale in 2014, although Hozier might be on the verge of it, and some superstar bands dropped some of their least successful albums ever (U2, Coldplay, Nickelback). But it was still a pretty strong year, with alternative radio leaning further and further away from guitar/bass/drums rock and hard rock radio doubling down on the same old same old. I included chart peaks for Billboard's main Rock Airplay chart but also the airplay for the two main charts that feed into it, Alternative Songs and Mainstream Rock Tracks (although you'll notice that the so-called 'Mainstream' chart has a lot less impact on overall airplay than the so-called 'Alternative' chart in 2014). Here are the lists I did in
2012
and
2013
, and the
Spotify playlist
of this year's songs.
1. Phantogram - "Fall In Love"
#3 Alternative Songs, #10 Rock Airplay
Phantogram is an electronic duo who I hadn't really heard of before 2014 outside of a couple of appearances on Big Boi's last solo album, and they just blew me away with the lead single from their major label debut. Dramatic string loops, huge nasty bassline, gorgeous vocals, really just sounded so fresh and fully realized compared to a lot of the warmed over indie electro pop that usually crosses over the alt-rock radio. My friend Jordan Sargent says that when he interviewed Ty Dolla $ign, he played "Fall In Love" and said "this is the hardest shit out," which is a pretty accurate endorsement.
2. Bleachers - "I Wanna Get Better"
#1 Alternative Songs, #6 Rock Airplay
After Jack Antanoff's supporting role in fun.'s reign of terror, I was pleasantly surprised by how much I liked the debut from his new project as a bandleader. Just a great melding of dinky bedroom synth pop and bombastic alt-rock, love the stuttering piano riff and the way the guitar solo screeches into a crash landing, lot of brilliant sound design in this song.
3. alt-J - "Left Hand Free"
#2 Alternative Songs, #5 Rock Airplay, #99 Hot 100
One of those big British bands that even British critics and American anglophiles don't seem to have any defense for, possibly because they bizarrely sound like a cross between Southern Culture On The Skids and Primus. This song is killer, though, I love the way it zips through everything with no wasted time, one of the the only tracks on this list that's under 3 minutes long (brevity has not been a prioritized virtue in mainstream alt-rock in a long time if it ever was).
4. Coldplay - "Magic"
#6 Alternative Songs, #6 Rock Airplay, #14 Hot 100
With most Coldplay albums, I tend to love one of the singles that wasn't the big ubiquitous pop hit ("Shiver," "Princess of China," "Lost!" etc.), and that was definitely the case with
Ghost Stories
. "Sky Full of Stars" bored me, as did most of the album, but to me "Magic" was a slinky, slow-burning masterpiece that disappeared from alt-rock playlists way too quickly.
5. J. Roddy Walston & The Business - "Heavy Bells"
#13 Alternative Songs, #31 Mainstream Rock Tracks, #22 Rock Airplay
J. Roddy Walston & The Business formed in Tennessee and are now spread out across a few different states, but for the better part of a decade they called Baltimore home and are one of the best live bands I've ever seen. So I was really happy to see them keep climbing the ladder, jumping from Vagrant Records to ATO, and getting their first radio hit this year, with a follow-up single also doing pretty well (Baltimore indie's big breakout song of 2014, "Seasons" by Future Islands, just grazed the Alternative chart at #37).
6. Vance Joy - "Riptide"
#1 Alternative Songs, #1 Rock Airplay, #32 Hot 100
I remember a few months ago feeling very confused when I looked at the Alternative chart and the top 3 songs were Vance Joy, Big Data and Milky Chance. I was only dimly aware of any of them and whether I had heard their songs once or twice at that point, or even if those were the names of the artists or the songs. And surprisingly, the one that ended up growing on me big time was a guy from Australian playing ukulele and singing in a silly high nervous voice, song just has a great hook and some amusing lyrics.
7. Bear Hands - "Giants"
#8 Alternative Songs. #15 Rock Airplay
Another band with a silly name and nonsensical placeholder lyrics who knows how to write great catchy riffs. They're a dime a dozen, but I still appreciate all of them.
8. Lorde - "Yellow Flicker Beat"
#10 Alternative Songs, #13 Rock Airplay, #34 Hot 100\
I had mixed feelings about "Royals," and the Pure Heroine follow-up singles that played on alt-rock radio throughout 2014 really made me start to outright hate Lorde ("Team," "Glory And Gore," "Tennis Court"). But the soundtrack she assembled for the latest
Hunger Games
movie, and her single for the album, really gave me a new respect for her and gave me some hope that she's got a decent future ahead of her. The trade up to Paul Epworth for production on this song really gives it a huge epic sound that was missing from the minimal beats on her album, hopefully he'll work on her next record.
9. Arctic Monkeys - "Do I Wanna Know?"
#1 Alternative Songs, #12 Mainstream Rock Tracks, #1 Rock Airplay, #70 Hot 100
Arctic Monkeys charted American rock radio exactly once earlier in their career, 8 years ago, when their debut single "I Bet You Look Good On The Dancefloor" hit #7 on Alternative Songs. They then went about their business, releasing 5 albums that topped the charts in the U.K. while remaining a fringe concern in the U.S. And then, long after anyone ceased to care whether they'd 'break' America, "Do I Wanna Know?" went and became one of the biggest rock radio hits in recent memory (it's currently the 2nd-longest running Alternative Songs hit of all time, after Muse's "Madness"). It's got a nice brooding groove, and seems a lot less annoying than anything else I've heard from them, but still kind of an odd turn of events.
10. The Pretty Reckless - "Heaven Knows"
#20 Alternative Songs, #1 Mainstream Rock Tracks, #10 Rock Airplay
Another odd belated Cinderella story in 2014 rock radio: Taylor Momsen, briefly famous a million years ago as a co-star on "Gossip Girl," decided to focus on music over acting, and this year wound up with the 2nd-longest running #1 on the Mainstream Rock chart (and another #1 a few months later). It's kind of like DeJ Loaf's "Try Me," where the first couple times I heard it I had no idea if the vocalist was a woman or an adolescent boy.
11. AC/DC - "Play Ball"
#5 Mainstream Rock Tracks, #21 Rock Airplay
AC/DC were the oldest band to show up on rock radio in 2014 (and would be in pretty much any year that Aerosmith or the Rolling Stones didn't release anything), and it seems likely this will be their last hurrah. "Play Ball" may not be all-time classic AC/DC, but I was impressed with the funky little riff in the verses, probably my favorite single they've released since at least 1993's "Big Gun."
12. Foo Fighters - "Something From Nothing"
#1 Alternative Songs, #1 Mainstream Rock Tracks, #1 Rock Airplay
Foo Fighters have slowly climbed to the top of the rapidly shrinking heap of mainstream rock bands mainly through downright AC/DC-like efficiency as a singles band. All of their lead singles have been big memorable hits (and I can only name a couple I didn't particularly like) and the multimedia bluster of
Sonic Highways
pretty much ensured that this would be no exception no matter what the song sounds like. As it happens, it's easily their weakest lead single to date, following the "All My Life"/"The Pretender" formula at a slower pace with less of a payoff. It's still pretty good, and the funky clavinet bit is a nice touch, but there's much better songs on the album.
13. Hozier - "Take Me To Church"
#2 Alternative Songs, #3 Rock Airplay, #3 Hot 100
This song kinda came outta nowhere, at least to me -- I remember hearing it once and finding it striking enough to at least Google the lyrics and figure out who it was by before prompting forgetting it. And then a number of weeks or months later, suddenly the guy was on "SNL" and the song was climbing the charts and the stark, provocative
video
, which was oddly directed by Brendan Canty of Fugazi, now has about 40 million views. Again, it's not the first time an alt-rock hit has crossed over like this in recent years, but it's certainly a lot gloomier and downtempo than "We Are Young" or whatever. The other day I heard a Top 40 station play an awful dance remix of it, the same way they put a house beat on John Legend's "All of Me" or whatever.
14. Royal Blood - "Out Of The Black"
#31 Alternative Songs, #2 Mainstream Rock Tracks, #13 Rock Airplay
Their follow-up single "Figure It Out" seems to be quickly getting bigger, but I really enjoyed this band's first hit, just a nice simple by-the-numbers hard rock track. Really would not have guessed they were British, though.
15. Fall Out Boy - "Centuries"
#4 Alternative Songs, #35 Mainstream Rock Tracks, #9 Rock Airplay, #22 Hot 100
I never thought the poster boys for guyliner would become one of rock's most reliable suppliers of jock jams for sports broadcasts. But a mere 17 months after "My Songs Know What You Did In The Dark (Light Em Up)" became their big comeback hit, Fall Out Boy released the lead single to another album and kept with the fist-pumping anthem thing. This song sounded pretty ridiculous and calculated at first, but it has grown on me really quickly, even the "Tom's Diner" riff works pretty well.
16. Lana Del Rey - "West Coast"
#29 Alternative Songs, #26 Rock Airplay, #17 Hot 100
Lana Del Rey's first album went platinum without a whole lot of support from any American radio format before a late-breaking dance remix blew up on pop radio. So I was surprised that the first thing she released from her slower-selling second album was a mellow guitar-driven track produced by the guy from the Black Keys. It was really pretty great, though, surprised me and made her whole weird deal sound good to me for the first time, wish it got played on the radio more than it did.
17. Bastille - "Bad Blood"
#2 Alternative Songs, #4 Rock Airplay, #95 Hot 100
I really hated Bastille's first big crossover hit, "Pompeii," it sounded like a Josh Groban dance mix or some shit. But the guy's weird old timey vocal style doesn't bother me as much on the couple of radio hits they've had since then, and this one in particular has a nice synth pop reggae groove to it.
18. Jack White - "Lazaretto"
#9 Alternative Songs, #25 Mainstream Rock Tracks, #9 Rock Airplay
I'm happy that people appear to be pretty good and over Jack White and aren't trying to raise his solo records to the same stature the White Stripes enjoyed. But they were always good for an occasional song, and I liked how this one was a cool gnarled, skronky track in the vein of my favorite White Stripes song, "Icky Thump."
19. Meg Myers - "Desire"
#17 Alternative Songs, #35 Rock Airplay
Very odd song song with some really cool production. Not sure entirely what Meg Myers is going for but I feel like she could blow up in the next year or two if she's got more songs like this.
20. Neon Trees - "Sleeping With A Friend"
#12 Alternative Songs, #18 Rock Airplay, #51 Hot 100
Neon Trees scored huge pop crossover hits with the lead singles to their first two albums, and I thought they really had it in them to pull a hat trick with the third. Didn't happen, but the song was still pretty great.
The 10 Worst Rock/Alternative Radio Hits of 2014:
1. Milky Chance - "Stolen Dance"
2. Weezer - "Back To The Shack"
3. Dirty Heads - "My Sweet Summer"
4. KONGOS - "Come With Me Now"
5. Godsmack - "1000hp"
6. Big Data f/ Joywave - "Dangerous"
7. The Black Keys - "Fever"
8. Fitz & The Tantrums - "The Walker"
9. Foster The People - "Coming Of Age"
10. Rise Against - "I Don't Want To Be Here Anymore"