Movie Diary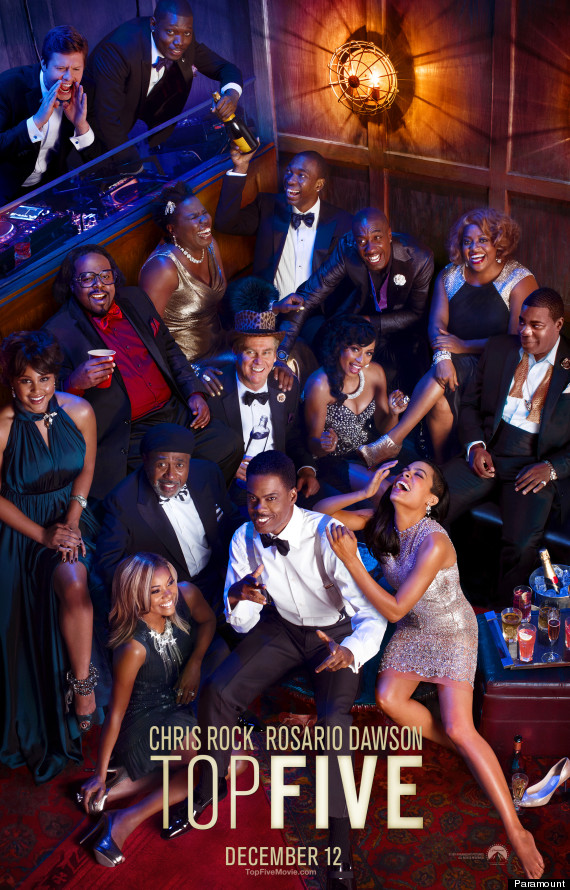 a) Top Five
My wife took me out for my birthday to the new movie theater in town and this was the movie I chose. The seats in the theater were phenomenal, and the movie was pretty good too. I grew up thinking Chris Rock was one of the best things about early '90s SNL and that
CB4
was hilarious, so it always kinda surprised me when the narrative became that he's a great standup but middling at everything else. I even like
Down To Earth
and
I Think I Love My Wife
. Still, this is probably the best movie he's written and/or directed and is still flawed, but flawed in the endearingly shaggy, indulgent fashion that geniuses often work. There was the unintentional comedy of when Rosario Dawson's NY Times reporter character had an editor's number saved in her phone under "editor," but there was also a lot of intentional comedy that worked really well. And the way Rock's movies always make him seem like such a romantic on the inside is charming -- as a romcom it's easily one of the best in recent memory just for avoiding a lot of the usual beats while still hitting a few nice familiar notes. The Sandler cameo really brought home the sense that this was basically
Funny People
if it was actually funny.
b) Time Is Illmatic
A pretty decent little music documentary, in some ways it really brings to life the sounds and stories behind
Illmatic
in a way that dusts off the cobwebs of an album that is surrounded with a lot of stuffy and glib conventional wisdom. Loved all the little details about young Nasir, Jungle has a hell of a memory.
c) Maze Runner
My wife is a voracious reader and she has devoured most of the big non-
Twilight
young adult series, so I always end up seeing these movies with her and she knows the plot and is comparing it to the book and I'm just taking it at face value. Will Poulter, who was hilarious in
We're The Millers
, is really good in this, but for the most part the cast was really bland and I dunno, the story didn't really grab me. The wife said the rest of the series is good, though, maybe I'll give a try to the other movies when they make them.
d) Snowpiercer
I feel kind of lame geeking out over a dystopian sci-fi blockbuster like
The Matrix
superfans I always rolled my eyes at, but holy shit I loved this movie. I knew people liked it and I kinda figured it would be a well done action flick, but I didn't expect there to be this twisted, funny Terry Gilliam vibe that really made it come alive, particularly in the Tilda Swinton and Alison Pill scenes (John Hurt's character's name was Gilliam, maybe a deliberate homage?). And just the whole thing, I loved the little character moments that fleshed out the world and the conceptual bits that kept surprising me. I thought the ending was optimistic, my wife thought they were doomed.
e) Hell Baby
Kind of a
Rosemary's Baby
/
The Exorcist
parody directed by a couple guys from "The State" and starring a bunch of "Childrens Hospital" folks, so I thought it'd be pretty funny. And, it was better than
Scary Movie
at least, but it was still kind of too broad and goofy to totally work, after a while I kinda stopped paying attention.
f) The Wolf of Wall Street
After over a decade where Scorsese made almost nothing but movies that could've been better with someone besides DiCaprio in the lead role, their long working relationship finally pays off with Leo rising to the occasion and delivering a truly memorable performance. I liked how unflinchingly ugly the whole thing was and even when the guy got his comeuppance he didn't really, great hilariously cynical ending.
g) Anchorman 2: The Legend Continues
Anchorman
is still probably my favorite Will Ferrell movie (although
Step Brothers
is catching up), and if they made a sequel less than 5 years after the original I probably would've been pretty hyped for it. This just seems like too little too late, though. There were a few scenes that really captured the right energy and did something unexpected, but a lot of it just felt like trying to xerox what made the first movie unique.