Top 100 Singles of 2005, part 4 of 4
1. Kelly Clarkson - "Since U Been Gone"
I debated on and off for most of this year whether to include this in 05 lists, since I had it on my 04 list and it was already charting and getting heavy video play back in like November of last year, but since it didn't really climb up to #1 level in my esteem until this year, I'll let it ride out and continue to give it points on 05 stuff.
2. Amerie - "1 Thing"
"Nananana-oh" vs. "Woah-oh woah-oh ahhh" vs. "Ding dong ding dong ding!"
3. R. Kelly - "Trapped In The Closet"
At this point, I've already written so much about this, for the
City Paper
,
other blogs
, the gargantuan
ILM thread
about it that I started, and a blurb for another site's singles list, and I'm not sure if I have anything else to say, but I stand by all of it.
4. Three 6 Mafia f/ Young Buck and 8Ball & MJG - "Stay Fly"
MJG's verse > Juicy J's verse > DJ Paul's verse > 8Ball's verse > Crunchy Black's verse > Young Buck's verse
5. My Chemical Romance - "Helena"
I love speed ballads.
6. The Game f/ 50 Cent- "Hate It Or Love It"
The way 50 doffs his cap in the video is priceless.
7. Mariah Carey - "We Belong Together"
The best Eric Roberts soundtrack of the year.
8. Ying Yang Twins - "Wait (The Whisper Song)"
My first Gov't Names post about it was the 1st or 2nd webpage on the entire internet to mention this song, and while I'd be crazy to take credit for creating this monster, I definitely feel like I encouraged it, for better or worse.
9. Cassidy - "I'm A Hustla"
I am completely in favor of the second coming of Swizz Beatz.
10. Missy Elliott f/ Ciara and Fatman Scoop - "Lose Control"
Fatman Scoop makes everything better.
11. Ludacris f/ Bobby Valentino - "Pimpin' All Over The World"
Just when I thought noone knew how to do good pop rap anymore.
12. Shakira f/ Alejandro Sanz - "La Tortura"
Accordians + reggaeton = best idea anyone had all year.
13. Ying Yang Twins f/ Pitbull - "Shake"
I don't know what Pitbull is saying on the chorus, but then, I don't know what "Din Daa Daa" means either.
14. Dem Franchize Boyz f/ Jermaine Dupri, Da Brat and Bow Wow - "I Think They Like Me (So So Def Remix)"
I don't think people realize what it means that a posse cut that only slips one chorus between 5 verses managed to climb up this far up the charts (almost to the top 10 now). Noone wants to give So So Def their respect but this is such a hot track.
15. John Legend - "Ordinary People"
The corny video that unwisely let the random couples from central casting shout over the song almost ruined it, but it's still a good song.
16. Lil Kim - "Lighters Up"
"Welcome To Jamrock" bite though it may be, I still like it better.
17. Snoop Dogg w/ Justin Timberlake and Charlie Wilson - "Signs"
Like "Lose Control", it's the ad libs by the performer with 3rd billing that makes the song for me.
18. The Killers - "Mr. Brightside"
Something I never wanted to like but gradually had to give it up for.
19. Tweet f/ Missy Elliott - "Turn Da Lights Off"
I identify with Missy because the intro makes me want to scream "wicked!" and run it back over and over too.
20. Natasha Bedingfield - "These Words"
I don't share the opinion that every girly pop tune on the U.K. charts needs to be imported over here, but this one was a good call.
21. Vivian Green - "Gotta Go, Gotta Leave (Tired)"
As overblown and oversung as "Emotional Rollercoaster" but with an actual hook. I don't think there's another single on this list that I sang along with every single time I heard it.
22. Kanye West f/ Adam Levine of Maroon 5 - "Heard 'Em Say"
I'm still not sure if this is a great choice for a single, but it's one of my favorite tracks on the album and so far I love hearing it in any context.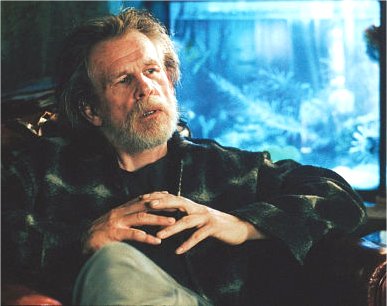 23. David Banner - "Play"
Conceptually it's a "Wait" rehash but really there's no precedent for some of the shit going on in the instrumental.
24. Mariah Carey - "Shake It Off"
Perfectly light and airy in all the ways that the terrible remix with Jay-Z and Young Jeezy isn't.
25. System Of A Down - "Hypnotize"
Their best grandiose slow song because it's half the length of "Aerials".
Labels: hip hop, Kanye West, lists, R and B, R. Kelly