Saturday, December 31, 2005
This year was my first as a paid critic, and I consumed a lot more new music than is average for me. But still, I feel the same way I do at the end of every year, like I drank from a pretty shallow well of music and probably missed the boat on a lot of stuff. And I also feel like I gave things a lot less repeat listens than I did in other years. There's stuff that isn't on this list that I listened to more times than some things on this list, but usually for review purposes or because it took me a while to figure out it wasn't very good. That's why I can't ever really say with any confidence with it was a good or bad year for music (unless we're talking a very specific scene or genre), and I wonder if even industry people and obsessive downloaders who consume hundreds of albums a year can say so either. But it was a cool year for me, even if I wish there were more revelations on this list and fewer average albums by people who I'll buy anything by. I'd hoped to vote in the Pazz & Jop poll for the first time this year, but I procrastinated too long on trying to get in on it and missed the deadline. Oh well, I'll try again next year.
1. Kanye West - Late Registration
I was following Kanye's production and copping his mixtapes and every single leaked track for so long that by the time
The College Dropout
finally dropped, I had developed Kanye fatigue and didn't really get to enjoy its phenomenal success, and when I put it at #1 at the end of last year, I did so kind of by default. And I kind of am again this year, as I would've loved for a much different kind of hip hop album to have blown it out of the water for me. But my endorsement of this is much more certain, he really did his thing and let everyone know the first wasn't a fluke. It's still kind of soggy and overlong, but I can say that I actually enjoy it all the way through, skits and all (which I can't say for the long stretch surrounding "School Spirit" on
Dropout
). There's stuff that still doesn't make sense to me, like "Addiction" or the random Common solo track in the middle of the album, but it all fits together. And the tracks I don't love have something to redeem them, like that bizarre verse in "Celebration" where he talks about how his son is going to be well endowed.
Kanye West - "Roses" (mp3)
2. Apollo Sunshine - Apollo Sunshine
There's something I completely fucking love about what Apollo Sunshine do, and I don't think I got entirely to the bottom of yet. But even with kind of bland, touchy feely lyrics and not a lot to distinguish them aesthetically from a lot of other bearded indie pop bands that I wouldn't give the time of day to, they made an album and played a couple live shows that just completely bowled me over this year. And really, if nothing else, I have to credit the guitar solos. If Elephant 6 bands had solos like that I might give a shit about more of that stuff.
My Stylus review of Apollo Sunshine
Apollo Sunshine - "Eyes" (mp3)
3. System Of A Down - Mezmerize
As tightly concise as the first album but better paced and with just enough goofy Malakian moments to make it more inviting and replayable.
My City Paper review of Mezmerize
System Of A Down - "Sad Statue" (mp3)
4. Rod Lee - Vol. 5: The Official
This is the only album on this list that was also on my
best of Baltimore 2005 list
, and that's largely because of the far reaching waves it made outside of Baltimore this year. Rod Lee has been one of my favorite Baltimore club music producers for years, and it was real gratifying to see him get his props all over the place. I copped at least a dozen club mixes this year, and while it's a little hard to justify putting one above many similiar ones simply because of better distribution ad visibility, it really is the best sounding (more expensive mastering, maybe?) and best paced.
My Government Names review of Vol. 5: The Official
K.W. Griff - "Good Man" (mp3)
5. Lil Wayne - Tha Carter II
One of the reasons I always procrastinate on these year end albums lists is that there's always 4th quarter hip hop event releases to sneak in there. And I'm about the last person you'll catch getting excited about a Chopped & Screwed CD, but the C&S bonus disc of Wayne's greatest hits is really worth the price tag in and of itself. I don't think there's another rapper and producer I'd rather hear slowed than Wayne and Mannie Fresh.
Tom
is nuts about thinking that "Shooter" is a potential single or even one of the best songs, though. It's like all the rap songs with the guy from Maroon 5 but not as good.
Lil Wayne - "Hustler Musik" (mp3)
6. Grand Buffet - Five Years Of Fireworks
Noone who watched the SNL "Lazy Sunday" video over and over should be sleeping on Grand Buffet.
My Stylus review of Five Years Of Fireworks
Grand Buffet - "Pink Deadly" (mp3)
7. Beanie Sigel - The B.Coming
I'm kind of hoping that now that he's a free man again he's going to make an album that leaves this one in the dust.
My City Paper review of The B.Coming
Beanie Sigel f/ Freeway and Young Chris - "I Can't Go On This Way" (mp3)
8. Brooke Valentine - Chain Letter
The kind of schitzo R&B album that Missy wishes she made this year.
My City Paper review of Chain Letter
Brooke Valentine f/ Jermaine Dupri - "Playa" (mp3)
9. The Posies - Every Kind Of Light
In my mind, The Posies can almost do no wrong, and while this wasn't the perfect comeback I'd hoped for, they definitely made some worthy additions to their catalog.
My Stylus review of Every Kind Of Light
The Posies - "Second Time Around" (mp3)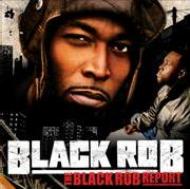 10. Black Rob - The Black Rob Report
Like Beanie, this proves I have a weakness for spirited gasps from fading NY rap dynasties.
Black Rob - "Long Live B.R." (mp3)
11. Lil Kim - The Naked Truth
Hell no, it's not a five mic album, but considering that she possesses one of my least favorite voices in rap and I've never been much of a fan, it's a triumph that I'm feeling this. The cover photo really scared me off of copping it for a couple months, even though I loved "Lighters Up." Actually, the real triumph is that I can tolerate an album with multiple Katt "Money Mike" Williams interludes. I'm gonna give Kim the benefit of the doubt that she decided to diss Foxy Brown on a song titled "Quiet" before Foxy announced that she was going deaf.
Lil Kim - "Durty" (mp3)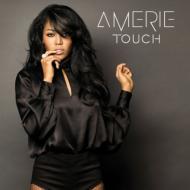 12. Amerie - Touch
I guess a whole album of "1 Thing" was too much to hope for, but the less bombastic stuff had some surprising staying power.
My Stylus review of Touch
Amerie - "Come With Me" (mp3)
13. Cassidy - I'm A Hustla
"Hotel" will probably always loom over him a little too much to be taken seriously by everyone, and now that he's behind bars his career might be over anyway, but he really did step up and make a hot album, whether anyone wants to admit it.
My Stylus review of I'm A Hustla
Cassidy f/ Swizz Beatz - "Get 'Em" (mp3)
14. Medications - Your Favorite People All In One Place
I have to admit that to me, they're still a surrogate for the superior and short-lived Faraquet, but Rush-meets-Fugazi is not a niche that many other bands are serving, so I'll take what I can get.
My City Paper review of Your Favorite People All In One Place
Medications - "This Is The Part We Laugh About" (mp3)
15. Missy Elliott - The Cookbook
Missy's last two albums were my least favorite to date, her collaborations with Timbaland slowly becoming a dried out husk of what they once were, so I was probably in the minority in being overjoyed that she finally branched out with producers other than Timbo. It still can't touch the earlier albums, but it was a step in the right direction. She really fucked up sales with the singles choices, though. "Teary Eyed" totally bombed and "We Run This" probably will too. It's a crime that "Can't Stop" isn't on the radio right now.
Missy Elliott - "Can't Stop" (mp3)
16. Brendan Benson - The Alternative To Love
He continues to slide into more of the 2nd album's mopery and less of the 1st's giddy rush, but he's getting better at balancing the two.
Brendan Benson - "Between Us" (mp3)
17. The Evens - The Evens
There's something charming about this dinky, scaled down version of Fugazi's already relatively subdued later albums. I kind of have to tune out the parts where he's talking about police and governors, though.
The Evens - "Sara Lee" (mp3)
18. Ebony Eyez - 7 Day Cycle
Maybe I'm still alone in this but seriously, I think the TrackBoyz are the dopest producers in the game right now. It's a shame this album came and went with such little notice.
My City Paper review of 7 Day Cycle
Ebony Eyez - "Good Vibrations" (mp3)
19. Sheek Louch - After Taxes
If people are starved enough for decent New York hip hop that they'll rep for everything the Diplomats do, then I don't really understand why records like this and the Black Rob can be so ignored.
My Stylus review of After Taxes
Sheek Louch - "Intro" (mp3)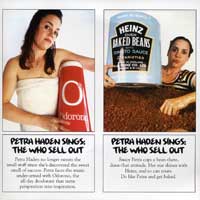 20. Petra Haden - Petra Haden Sings: The Who Sell Out
The original
The Who Sell Out
isn't my favorite Who album by a mile, but it's a perfect choice for a ridiculous project like this. Petra Haden throws herself completely into an a cappella note-for-note cover, even doing the silly interstitial skits and fake commercials and silly voices and fake accents and beatboxing the drum parts. Like Carla Bozulich's reading of Willie Nelson's
Red Headed Stranger
, another recent cover of an entire decades-old album by a So-Cal alt-rock chick friend of Mike Watt, it's a completely unnecessary idea that was pulled off with absolute conviction.
Petra Haden - "Heinz Baked Beans" (mp3)
Labels: Apollo Sunshine, Baltimore music, Brendan Benson, Dischord, Grand Buffet, hip hop, Kanye West, Lil Wayne, lists, mp3, R and B, The Posies